Amek nl_04: Remembering Omori
In loving memory of our youngest brother Stoyan Yovchev (2000-2020)
We have come to the fourth issue of our newsletter. This is a number considered as highly inauspicious in many countries as foretelling death and for that reason, it is often skipped over. And what wouldn't we do to be able to just this but, alas, we must continue with what will probably be the most difficult newsletter we will ever write. 
As many of you probably already know, on April 13th, we lost our youngest artist and dear friend Stoyan Yovchev, aka Omori. He was only 20 years old and we had known him for only two of them. During this short time, he created two beautiful EPs for us, recorded numerous songs, took his music to the live setting, touched, and inspired all of us. We were especially excited about his growth as an artist with an undeniably bright future, a future we can now only dream of and imagine.
As crushing as our sadness is, we have decided to not wallow in desperation but do the best we can to celebrate his life and art, keep his legacy, and show that he will always be remembered.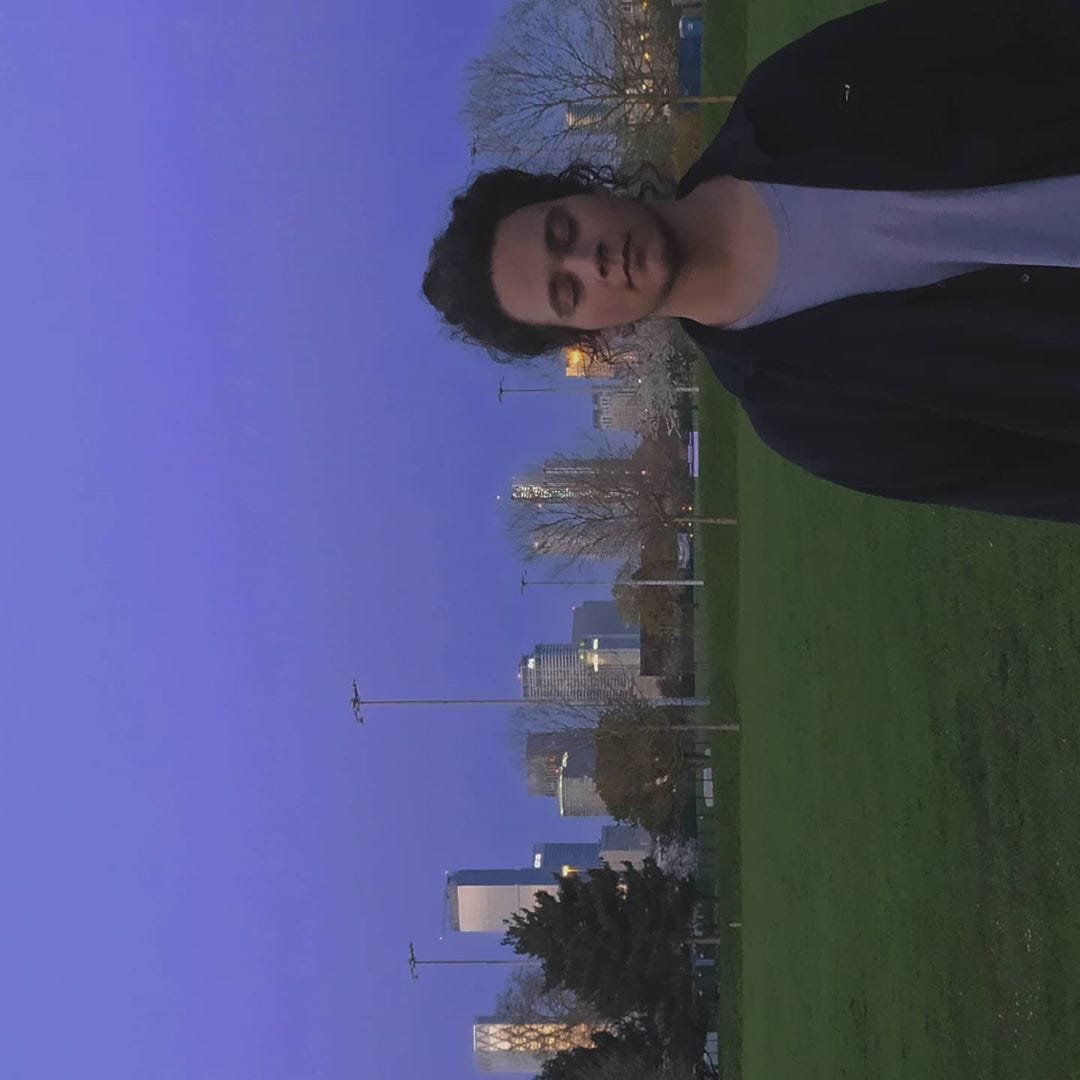 Memories
Working on this newsletter we reached out to a few people who we knew would be willing to share some colorful memories of spending time with Stoyan Yovchev. We don't want this to be a sad tribute but a celebration of his kindness, friendship, and the ease with which he was creating.
Angel Simitchiev (Amek founder; Mytrip)
Stoyan first approached Amek just a few weeks after our 10th anniversary festival Amek X. It was his introduction to us and later on we found out it was a turning point in his musical journey. He sent us a playlist with some of his ambient works. Always critical and as honest as I am, I was quick to give him some feedback about both the good and not-so-good parts of these works. Little did he know I already had a show I was planning to invite him to debut live, so we can test his music in real life as we always do. A month or so before the show I decided to surprise him and ask if he wanted to drop a tape for us. It was a small run of 35 tapes with his EP called 'Isomorphism / Transparency'. I dubbed them one by one in my bedroom and I've probably listened to this release more than anyone else has. I'll never forget how happy, proud and thankful Tony was because we paid attention to his work. Looking at it now, we were given an absolute privilege to help this young creative soul on the path to making his dreams come true. His second tape for us was a huge leap forward in his sonic explorations. I'll always remember seeing him on the huge stage of Radar Festival in Varna, I'll always remember he anxiously calling me via Facebook messenger after the show to thank me for our support. I'll never forget his smile and the ease with which he made music.
Martin Lukanov (Amek founder; gokkun)
"Preparing for the writing of these words – remembering Omori's concerts, his two releases on Amek, and our brief conversations about his latest EP 'Empryogenesis' – I felt an immense sense of anxiety, even dread. How was I to convey the experience of attending his eclectic performances that trod the thin line between a live performance and a DJ set; or listening to his newest compositions and witnessing his growth and potential as an artist; оr his contagious positivity and friendliness. I knew that I never could. The only thing I can say is that I feel honored to have had the opportunity to be a small part of his history and legacy, something that no one can ever take away from me or deny. For that, I will be eternally grateful."
Valance Drakes (Amek)
Never felt so numb reading a text since I lost my old man. Stoyan's young and talented soul has departed from this world, my heart goes out to his family. I'll never forget the time he approached me at the Amex X anniversary, giving me a massive hug and thanking me for coming to Bulgaria, representing the gang, we recited our banter to the highest standard. He has no idea how proud I was of him as a person and an artist when Angel told me that his then upcoming EP [Embryogenesis] was something special. He as an artist definitely taught me a lot when it comes to multi-dimensional experimental ambient from pads, vocals and arrangement. Because of that on my behalf I shall carry on that legacy of Omori. I can only echo the words from Angel Simitchiev "look around, reach out to those you hold dear. There are people who are not suited for a world that gets uglier every day, we need to be there for them". I'll keep you in my mind as long as I am here. peace up in the clouds my dude
Ted Konakciev (Amek, Smellycaт)
Omori (the project) is about moving forward. Never stop. Day after day, just do it and keep doing it, whatever "it" is. Omori (the person) embodied that idea, always looking and moving forward "let's do this, let's do that"; "let's record an album this summer." The amount of passion he had for his art and friends was immeasurable. If he cared for something, he gave his 100% for it. He tried so hard and just wanted his art to be heard, wanted to be seen. Omori (the person) may be gone, and we'll never get to feel that surging energy coming from within him again, but Omori (the idea) is still out there, spreading through the landscapes of the digital. Have a nice trek, Omori, I see you.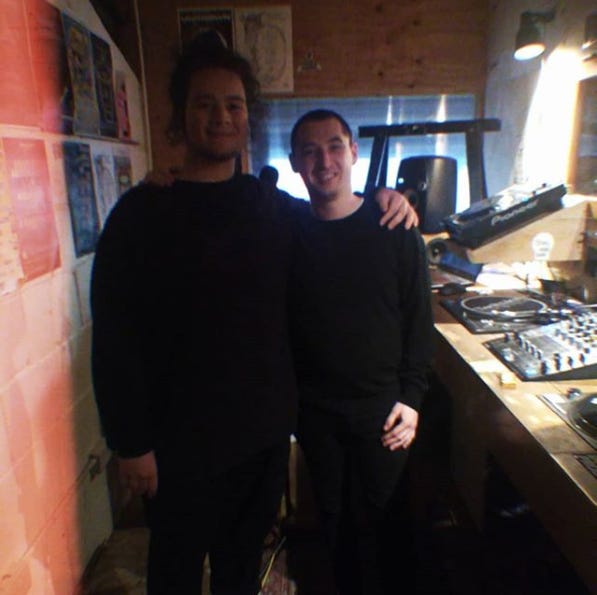 Jack Hunter (Index Tapes)
Stoyan and I first met in person back in November, at an off-grid Loose Lips event in London, another collective that I'm involved in who throw parties across the UK and internationally. Despite him and I only ever actually meeting in person on two occasions (the other being for a live set and interview for my radio show turned creative community, Index Tapes), we had been in contact with each other for much longer, around a year or so longer. I came across his music thanks to algorithms, of all things. It's quite insane how algorithms have a tendency to dictate so much of our lives. Anyway, when I was doing more active A&R for the Index Tapes radio show (and possible clients to release music for, back when the idea was more label-focused), I was interested in checking out artists who had less than a thousand followers when they came up in my recommendations. This cultivated a ground-level exchange with artists and was also an opportunity to play music by artists who hadn't been exposed to any air time before, and I believe Stoyan was one of those people.

I first played his music on my October radio show back in 2018. I asked for two tracks and he sent me extended versions, which I was really humbled by, since I didn't request any changes to the tracks in my initial request. From then on, I played his music more frequently and even played his Anxiety beat tape at Boomtown Fair in 2019 on Loose Lips' pop-up stage, as well as including one of his tracks in my Dog Eyes Loose Lips mix. I was obsessed. I saw so much potential in his music and was intent on exposing him to as many people as I could. I knew he had what it took, and even recommended him to someone at the ICA for a potential future workshop. There was so much I wanted to achieve with him, and get him where he deserved to be. Having him as my closest partner in the Index Tapes crew was a dream come true, and he brought so much excitement to the project. All of us have been touched by him, even though the rest of the crew, unfortunately, didn't get a chance to meet him, but we all feel his strength collectively, his weight in gold. We're all planning, both collectively and individually, to pay tribute to him.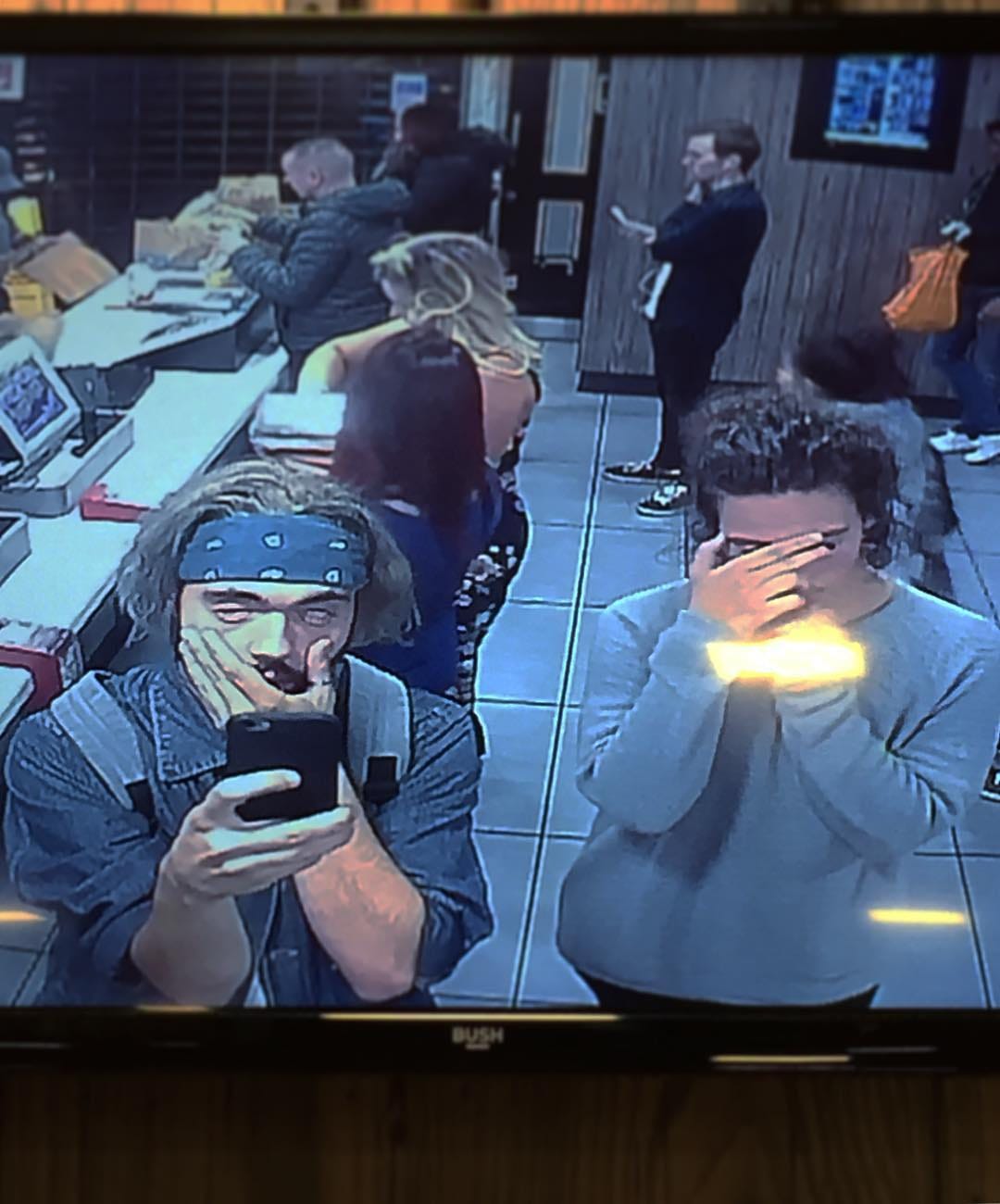 Atchi (Пълна скръб / Мъртъв клан)
I've known Tony for many years. Since way before any of us knew I'd be fortunate enough to share creative impulses with him and cooperate in producing the art we wanted to get out in the world. Even at our furthest, our paths would intertwine every now and again in various contexts, each of which felt fulfilling. I love him and his art and I forever will.

Around this time last year we were both playing АНТИБАЛА (the anti-prom), when he came to the venue visibly upset. He did have his reasons, he pulled me aside and told me what's happened - it matters not. We hugged. We held each other tightly. It was calming and securing. It was pure. To this day, I still haven't let go, nor I will until my last. Too much of an angel to walk amongst humans, I bid you farewell, my friend.

I love you,

Atchi
Etien Slavchev (Evitceles)
I first talked with Tony after an event in The Laboratory in 2018. He approached me telling me he really liked my set and it turned out we live in the same neighborhood. After we left the venue, we hung out until sunrise listening to Deftones and Death Grips. Some other fond memories of Tony include us listening to music in a park outside on his portable speaker and discussing our mutual love for music. I'm super sure other people have the same experience with him. I also vividly remember us hanging out at my place where he taught me how to make a specific type of omelette. I think it included cinnamon or something like that haha. It was weird, but I admit it was good.
Delyo Dobrev (designer; "Embryogenesis" artwork)
"Okay man, here's the music. Do your magic, do your style." Stoyan was about trust. It was about me trusting his music to inspire me, and him trusting me to contribute with my vision. And even before that, I remember a tremendous amount of exchange between both our fields, him sending me samples, me sending him visuals. I had heard him once live, and I'd replay the recording every now and then, showing it to friends and finding new textures within textures of sound. How would I convey his vast array of styles within one composition? One element was guiding me - the one I believe guided him throughout his work - experimentation. He'd find his favorite works of art to be the fruit of breaking routine. He trusted in the experimentation of others, as they did in his, and I think that about encapsulates his mind. All I can think about now is carrying what he taught me, to commit to art fully and not step back for a second. Thank you for being a great musician, and an even greater friend.
Beyond Amek Collective
Stoyan's music existed in far more music realms, genres, and contexts than our own output as Amek. We were ecstatic that in London, where he had just started studying music, he found a new family, namely Index Tapes (see Jack Hunter's entry above). His first radio show for them is documented here.
With a background in drum and bass and lo-fi hip-hop, Omori would often produce instrumentals for local hip-hop artists like ATCHI & кота нула. Below are a few examples.
In memory of… Omori (A Playlist)
Shortly after the news about Tony's passing spread across our community and among his creative friends, we started noticing pieces written in tribute to him popping up here and there. In an effort to put all of them together and create a helping sonic environment for everyone who was grieving their friend, we put together this playlist. Currently, over 20 tracks have been submitted as proof of this young soul's impact on the people around him. So, if you create a work in Omori's memory just let us know and we'll add it immediately.
We're not allowed to properly embed a Soundcloud playlist so find it here.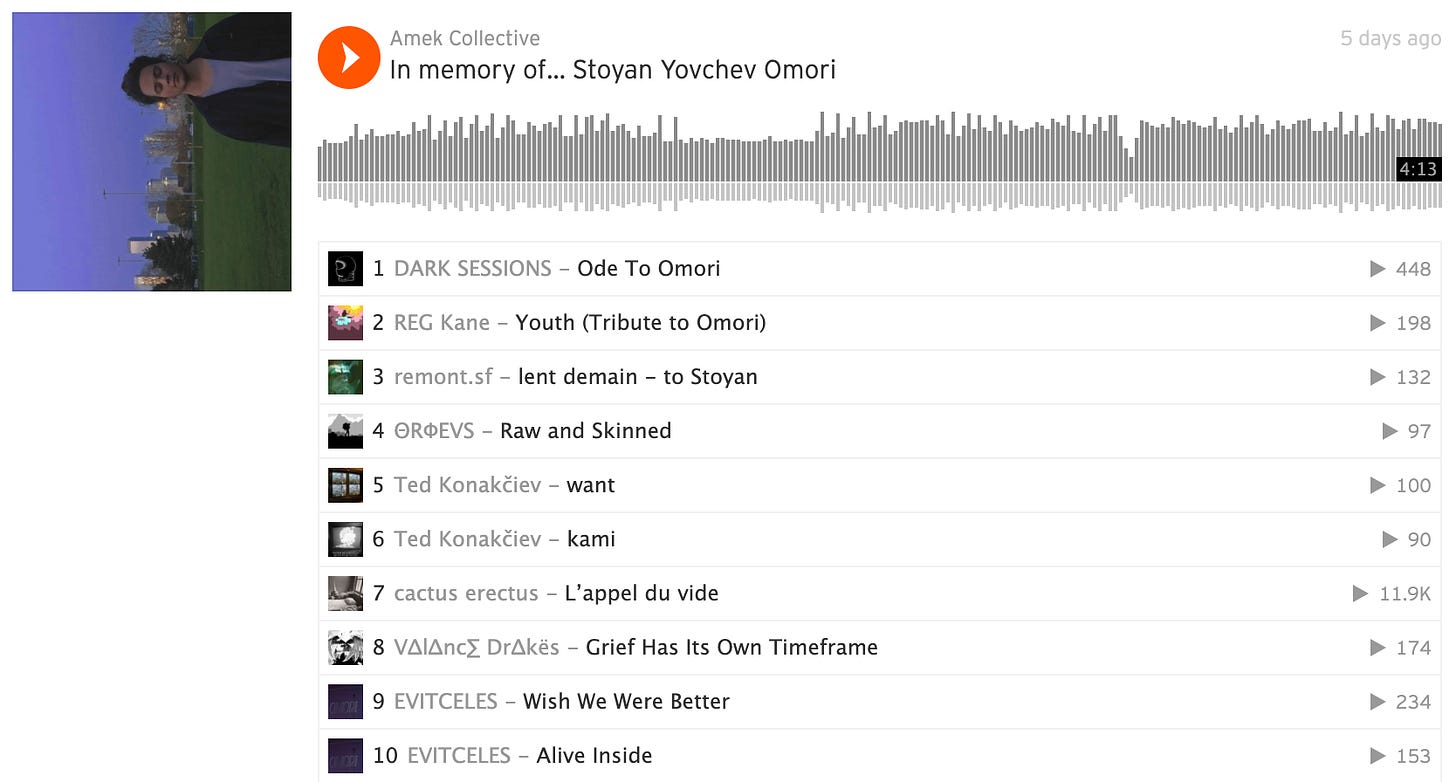 Mix in remembrance of Omori
On April 22nd, Evitceles was invited to do a guest mix for the Howl show on Noods Radio. He dedicated this show to Omori. Have a listen.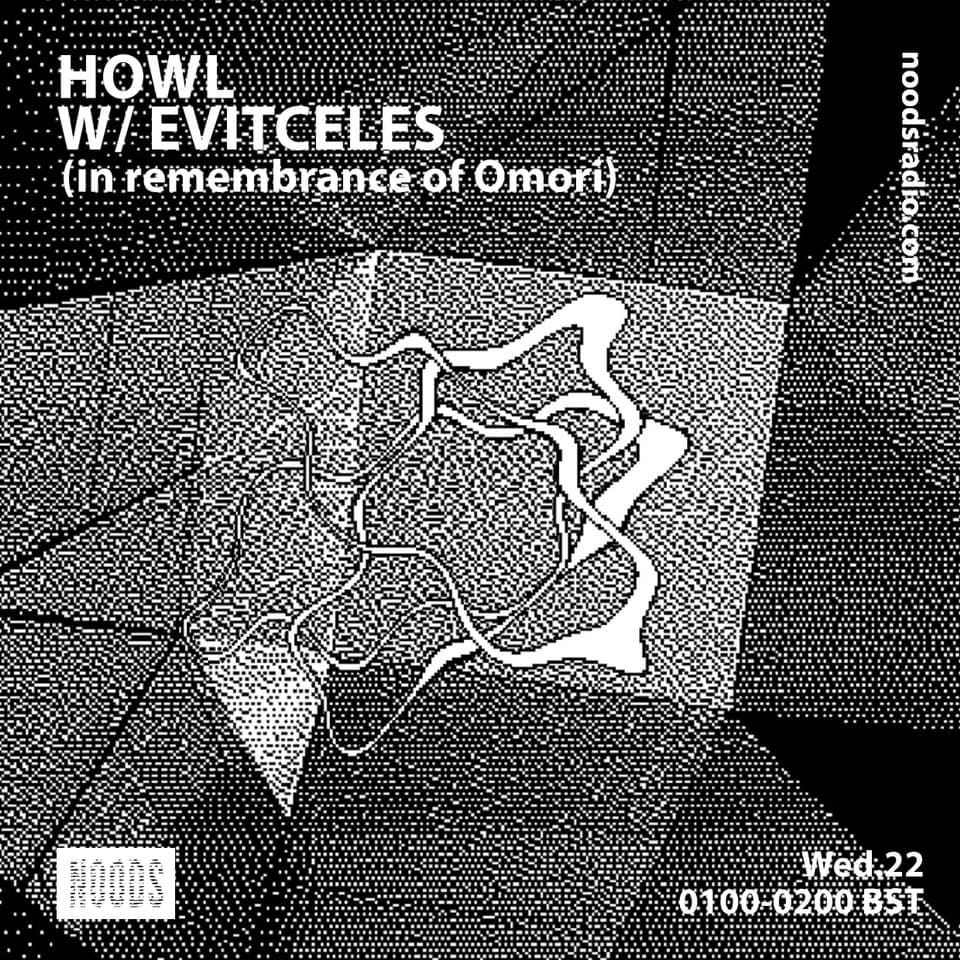 Fluid Radio In Memoriam piece
A few days before we published this newsletter, Fluid Radio featured a beautiful and touching piece in memory of Omori. Read it here.
—
The path in our world has ended for our young friend but when the time comes and in collaboration with his beautiful family, we'll make sure that the huge musical legacy he left us will be preserved and passed over to those who are there to listen.
To those who knew him — remember Stoyan Yovchev Omori and live your lives to the fullest in his memory. And to those who haven't heard his music yet, feel free to do so.