Amek nl_01: Comfort Club Zine
Annual zine unveil, February batch of releases, and a concert
Comfort Club Zine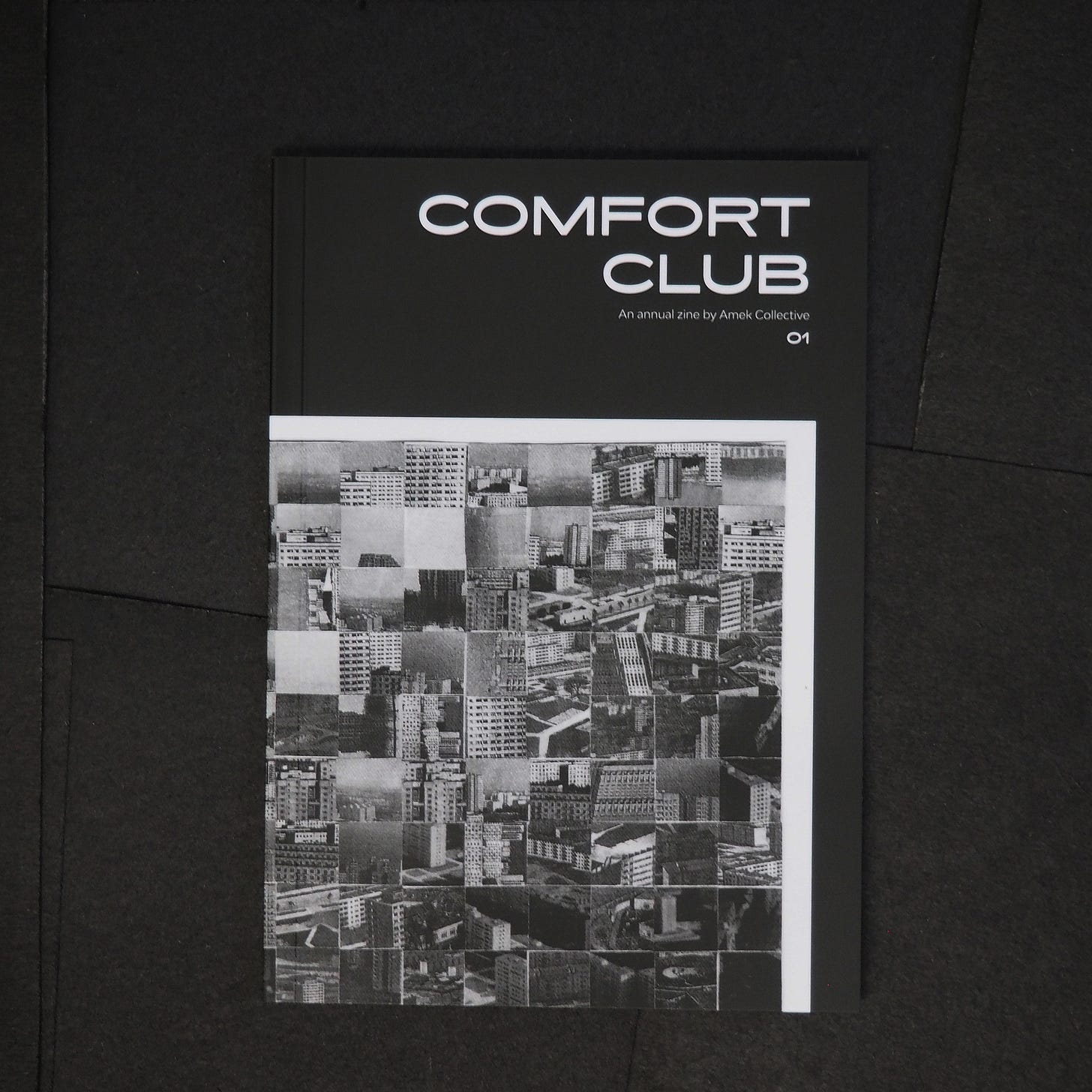 We are happy to share with you the first issue of our digital newsletter. A few months ago we did a poll in social media to see if our followers preferred an Amek newsletter or a printed zine. We decided to do both, so in the first issue of our newsletter, we are glad to present to you Comfort Club. What is currently planned as an annual printed publication has the goal to document our activities beyond the internet and social media. The first issue consists of a collection of hitherto available only in Bulgarian interviews with artists who performed at our events in Sofia, Bulgaria, and artworks by some of our favorite local (and not only) collage artists. The 50-page pro-printed zine is limited to 100 copies and is available for purchase here starting today.
Issue #1 features:

• Interviews with Altrimenti, CIA Debutante, Elvin Brandhi & Daniel Blumberg, Die! Goldstein, Linus Schrab, Niels Geybels
• Collage works by Georgi Ivanov, Niels Geybels, Nikola Kostov, Mild Kiriya
New releases
We have two releases coming in mid-February.
• amek040 - Omori - Embryogenesis EP
• amek041 - V-Stók - Aquatic Rituals
Both will be available on tape (ltd. to 50) & digital.
Concert
a-m_e|k p_83 with Late, Omori, and XI-N will take place on February 15, 2020, at Fabrika Avtonomia.